Chain Ring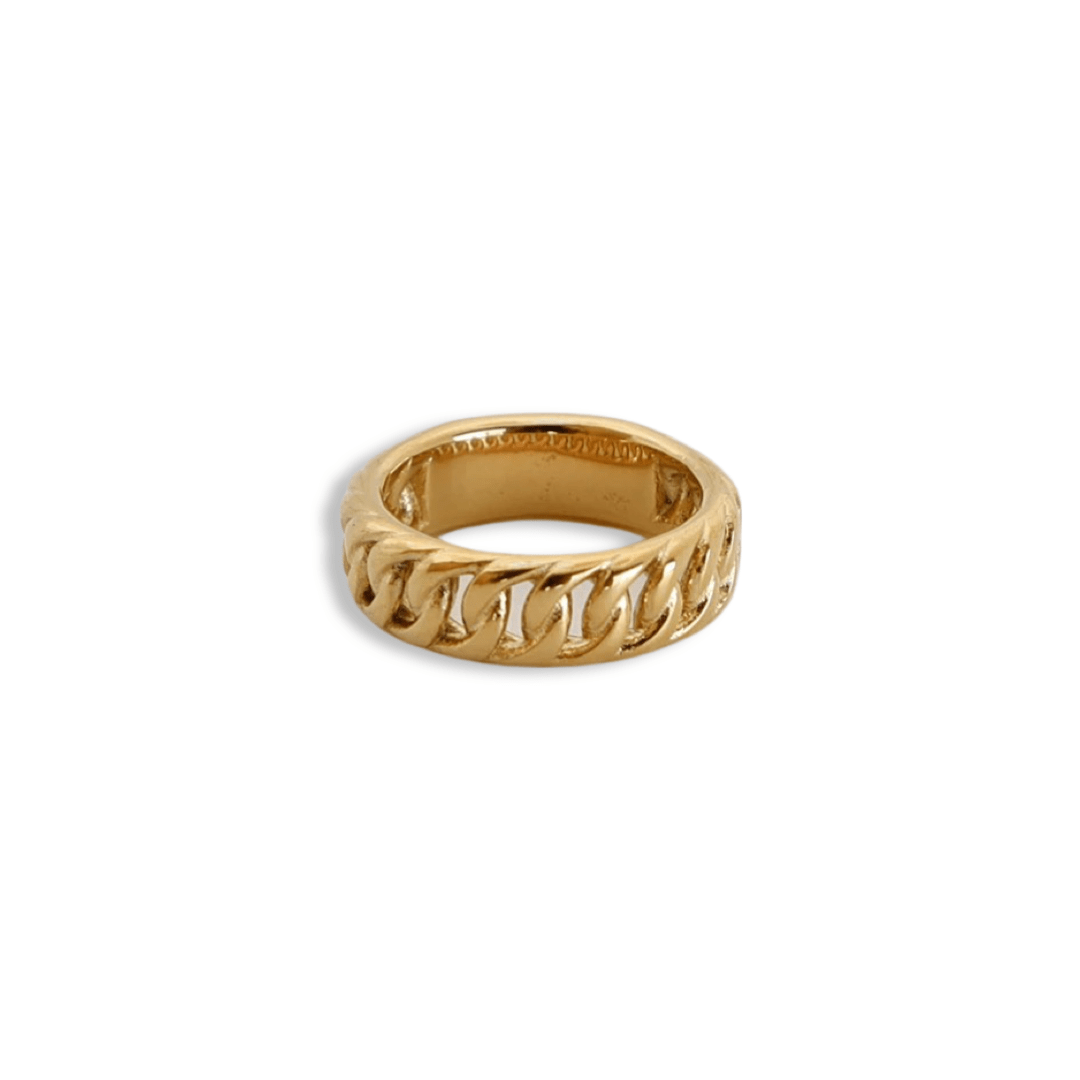 The chain is popping with the chain texture and pattern. It is another one of the pieces that can be worn alone or paired with multiple rings. The simply be you rings look stunning paired together. Just remember to honor & embrace your own unique style.

18K Gold PVD over Stainless steel base
*Hypoallergenic jewelry means that there is minimal risk of causing an allergic reaction. We cannot guarantee everyone will have the same experience but we do recommend hypoallergenic jewelry as the best option for those with sensitive skin.
 *Tarnish Free jewelry means that they can get wet and be worn everyday without the color fading.
*Water Resistant jewelry cannot be ruined by exposure to liquid and will instead repel the liquid.
All Asanti By Koi Jewelry is Nickel & Lead Free