Lotus Flower Necklace 20"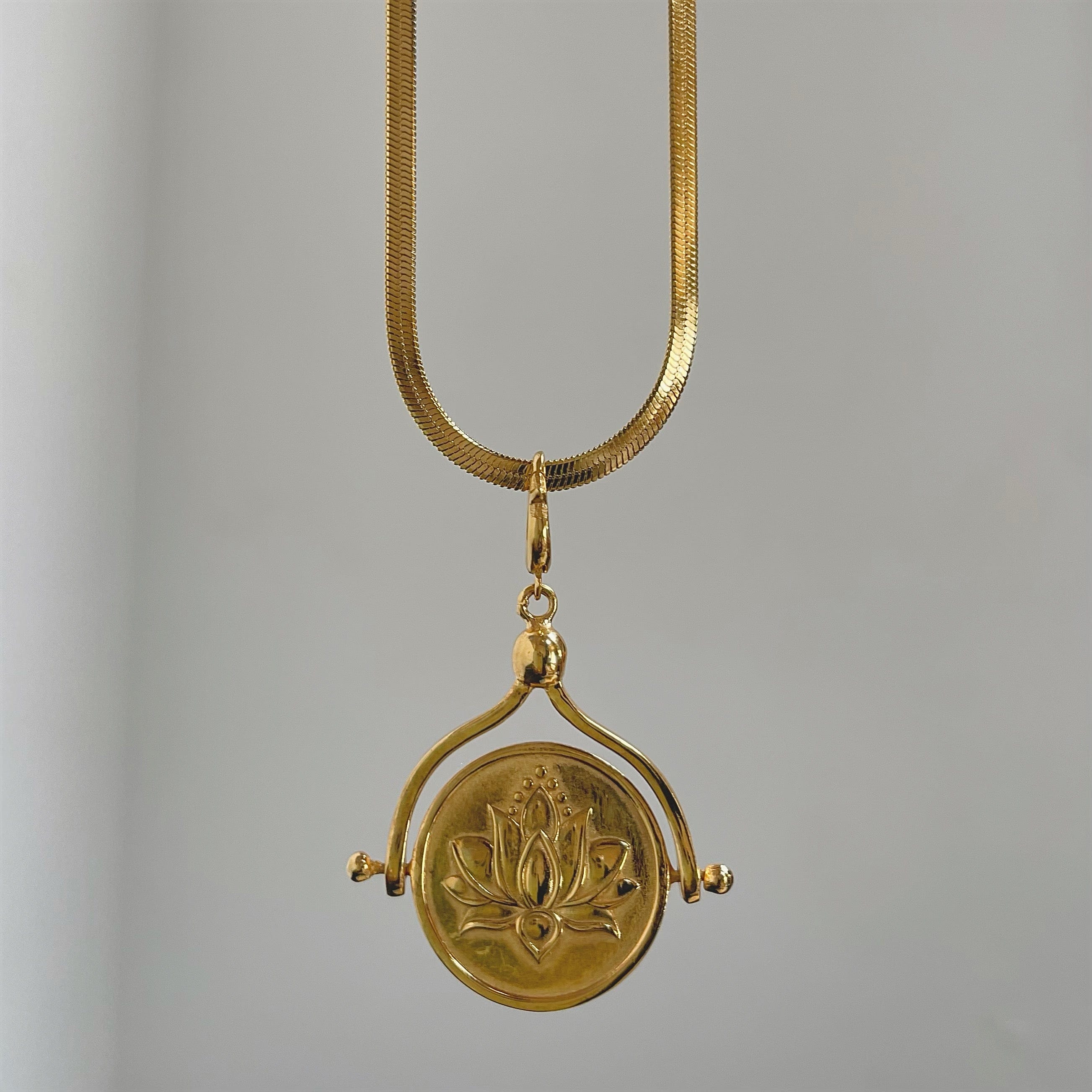 The spiritual symbolism behind the lotus flower is profound. Rooted in the dark mucky waters, the only way out is through deep trust in the unknown as it travels upwards. Through perseverance it emerge above the surface where the beautiful lotus flower is born.
This piece symbolizes the rebirthing seasons in our lives where we go through changes, growing pains, uncertainty and as we are being purified of the things that no longer serve us, we must remember to have compassion for self and realize we are the beautiful lotus.

♡ 
LENGTH 20inch Herringbone Chain
METAL 18k Gold Filled over brass base
*Hypoallergenic jewelry means that there is minimal risk of causing an allergic reaction. We cannot guarantee everyone will have the same experience but we do recommend hypoallergenic jewelry as the best option for those with sensitive skin.
 *Tarnish Free jewelry means that they can get wet and be worn everyday without the color fading.
*Water Resistant jewelry cannot be ruined by exposure to liquid and will instead repel the liquid.
All Asanti By Koi Jewelry is Nickel & Lead Free